Green Team
Welcome to the Overleigh Green Team! We believe 'Small actions make BIG differences'
Pupils are the driving force behind our Eco-Schools – alongside staff and governors, they form and lead an Eco-Committee and help to carry out audits to assess the environmental performance of the school.
September 2020
Congratulations to our Green Team and the whole school for all your hard work, we have successfully achieve our ECO-SCHOOLS SILVER AWARD!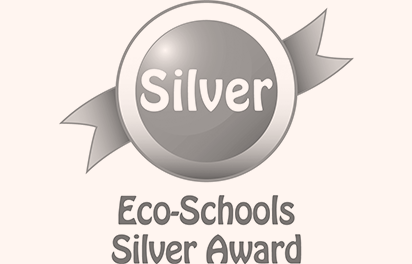 Peace Garden Update
Following a fantastic crowd funding event last year we are proud to say our Peace Garden is continuing to evolve. Our sensory path is nearly complete and we even have our own wishing well!
January 2020
CONGRATULATIONS to our Green Team and our whole school for achieving their Eco-Schools Bronze award!
ECO QUIZ - Please submit your answers to the school office by the end of January 2020 - prizes for all correct entries! Please see Parentmail for the Quiz or further down this page under Downloads - Good luck!
2019
Uganda Day - Fundraising for our partner schools in Uganda.
Our school has made flowers out of plastic bottles, these will be placed on display in Chester Town Hall to mark 150 years of the Town Hall
Parents donated unwanted wellies which the Green Team recycled and made into plant pots. (see our lovely pictures above)
We are a Battery Recycling Collection Point
We crowdfunded to make a Peace Garden, the children made Eco bricks which will be used in the garden to fill a structure. Watch this space as it develops!
Sprinkling wildflower seeds on the wild area of our school field.
Cycle To School Day 2019


Donation's from 2018 - 19
Here is are some lovely photographs sent to us from the pupils of Rubuguri Primary. It shows them receiving and wearing the sports kit's we donated earlier on in the year. Please also see the short video at the bottom of the page.
Highlights from 2014-15
GAFI TWINNING
We are a GAFI Twin School and enjoy working with 12 other schools in the Cheshire area to explore environmental projects.
Year 5 have been taking part in a campaign to raise awareness of the plight of great apes. They have written to celebrities to ask them to "Grin for the Gorillas". Look who took a selfie and sent it back!
Files to Download